AFCON 2013 Qualifiers – Draw for the 3rd/Final Round
July 5th, 2012 | by: sscouser |

Comments(20)
The draw for the third/final round of the AFCON South Africa 2013 Qualifiers took place today.
3rd Round (1st leg: 07-09 Sept 2012; 2nd leg: 12-14 October, 2012):
1. Ghana v Malawi
2. Mali v Botswana
3. Zimbabwe v Angola
4. Liberia v Nigeria
5. Zambia v Uganda
6. Cape Verde Islands v Cameroon
7. Mozambique v Morocco
8. Sierra Leone v Tunisia
9. Guinea v Niger
10. Sudan v Ethiopia
11. Libya v Algeria
12. Ivory Coast v Senegal
13. DR Congo v Equatorial Guinea
14. Gabon v Togo
15. Central African Republic v Burkina Faso
The 15 Winners will join hosts South Africa.
Ghana vs Malawi
Did Mark Twain say "It's not the size of the dog in the fight, it's the size of the fight in the dog" ?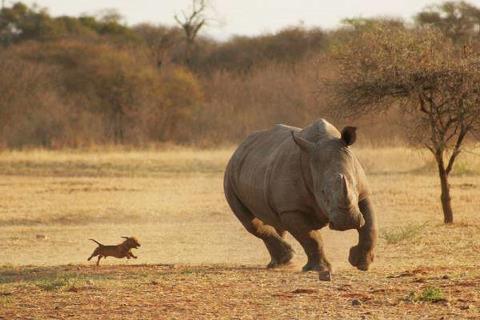 Goliath had the size, David had the game.
6 July (Independence Day – Malawi): Malawi vs Zambia (friendly)
HAPPY INDEPENDENCE DAY!!!!!!!!!!!!!!!!!!!!!!!!!!!!!!!!!!!!!!!!!!!!!!!!!!!!!!!!!!!!!!!!!!!!!!!!!!!
Subscribe

Malawi World Cup Team Blog RSS Feed

Share
Comments

Are Zambians happy with the draw?
Posted from
United States

Not a bad draw for the defending champs. We are going to wallop the cranes thoroughy in Zambia and manage a draw in Uganda.
All the best Flames. We beat Ghana twice within a year.

I support Ivory Coast and Senegal. It's sad that they will play against each other. One of them will not make it. May the best team win.

its a fair draw for Botswana.Given the circumstances we couldn't have an easier draw. we might play the tornament with no team from north Africa.

MOST UNFORTUNATE:. WHEN GIANTS FROM THE SAME REGION HAVE TO BATTLE IT OUT.
Zimbabwe v Angola
Libya v Algeria
Ivory Coast v Senegal
If Malawi & Botswana qualify, it would be purely on merit. I prefer Ghana to Mali. I think Mali is stronger but has a less colorful pedigree.
We played Mali at the AFCON, we scored first and cracked in the 2nd half. It's going to be a tight encounter. Personaly I preferred a draw pitting Botswana against Dr Congo, Equ. Guinea, Sudan, Uganda, Tunisia or even Morrocco.

Not a bad draw for the defending champs. We are going to wallop the cranes thoroughy in Zambia and manage a draw in Uganda.
Posted from
Australia

I support Ivory Coast and Senegal. It's sad that they will play against each other. One of them will not make it. May the best team win.
Posted from
Australia

I like the way the so called small teams can upset the expected results of the masses.2013 AFCON will be the most interesting of all as we expect small teams to be a part.The likes of malawi,ethiopia and many more.chaw………..

It's avery good draw for Uganda the Cranes are going to fly thru Zambia to RSA ask the Congolese
Posted from
Kuwait

OK. I'm popping my popcorn and watching the build up to September.

This is a tough draw for the Flames – just the way they like it but nonetheless tough. Zambia is better suited for Ghana not Malawi. However with cool even keel approach, Malawi is the little engine that can do.

its true marco. its not going to be easy for Malawi and Botswana. but remember that to be a champion you have to beat the best.

Malawi 1 Zambia 0

Asamoah Gyan has returned to play against Malawi.

Our neighbours Zambia beat Ghana. We can also do it.

Ngalande Signs For Wits
Soccer Laduuuuuma! (16 July 2012)
The Siya can confirm that Robin Ngalande has penned a two-year deal with Wits. It was revealed last week on the Soccer-Laduma mobi and-website that the former Mamelodi Sundowns Youth Development player had surfaced at The Students camp.
The Malawian international has now completed his move to The Clever Boys and will be turning out for the new-look Wits side next season, under the guidance of newly appointed head coach, Antonio Lopez Habas.
A source close to the player's camp revealed that the former Altletico Madrid youth player has signed a two-year contract with the Braamfontein-based side. The source explained that the youngster impressed Habas and subsequently landed himself a deal.
"He is a Wits player as we speak. He has signed a two-year contract with an option of another year. Habas liked him while at Sundowns youth when Habas was the assistant to Hristo Stoichkov at Chloorkop. I think he will make an impact at the club," the source concluded.
Posted from
United States

Tuks to decide on Msowoya
18 July 2012
University of Pretoria will finalise their assessment of Orlando Pirates striker Chiukepo Msowoya on Thursday when they play a training match against Bloemfontein Celtic.
Msowoya – who is out of favour at Pirates – has been training with Tuks hoping to join the Pretoria club, possibly on loan.
The striker spent part of last season on loan at Platinum Stars.
Steve Barker, the Tuks coach confirms that they will be making big decisions this week.
"Msowoya is still here and we are having a look at him and we will use the friendly match against Celtic tomorrow as the final assessment. We should have made all relevant decisions by the end of the week so that come next week we start working with players that have already signed with the club," Barker says.
Tuks are in negotiations with Dipsy Selolwane and have already signed Gabonese defender Charly Mossouno and Zimbabwean midfielder Lionel Mutizwa along with Warren Bishop, Thabo Mosadi, David Radebe and Vincent Kobola.
Barker adds that they will spend three to four days in Cape Town at the beginning of next month ahead of the match that they will play against Chippa United on August 4.
"We will play Chippa in a match organised by the Cape Town Municipality pitting the two promoted clubs against each other," he says.
Meanwhile, Tuks have invited Malawian goalkeeper Simplex Nthala for trials as cover just in case the deal to snap up Zimbabwean goalkeeper Washington Arubi doesn't work out.
Arubi is implicated in the Asiagate match-fixing scandal and Tuks want him cleared first by Zifa before completing the move.
"Arubi arrived here today because we want to sign him but we are also aware of the Asiagate scandal. So we hope that by the end of the month this whole thing will have been sorted so that he signs," explains Barker.
Posted from
United States

First i say Rest In Peace John Atta Mills and peace to all Ghana people.I also say big up John Dramani Mahama. Even though I am a loyal fan of Nana Addo Dankwa Akufo-Addo. Ghana congratulations on a peaceful transition. Please know this, Malawi went through a similar ordeal recently. It seems the stars/destiny has it that our path crosses again at this time.
Similarly we in the Flames expect crosses from both our wingers when they play Ghana in Accra. It seems Flames are almost ready in midfield. They need to develop a mobile D. Once they do so, the date with destiny will be fulfilled in Accra. Playing Nigeria ma super super eagles and Ghana Black stars is only going to pay dividends for my beloved flames—go Flames GO- this is going to be a tough outting for Flames but one they will surmount.
Posted from
United States

Mahama first comments after being sworn in before a somber parliament on Tuesday evening.
"I am personally devastated – I've lost a father, I've lost a friend, I've lost a mentor and a senior comrade.The fine gentleman that he was, President Mills rightly earned the title 'Asomdwehene' (King of Peace). He brought a distinctive insight to Ghanaian politics. He remained humble, honest and modest throughout his years in public service."
That sense of loss was shared by ordinary Ghanaians too.
"I didn't know him personally but he's everybody's father and a peacemaker," said Peter Fiave, a 70-year-old who went to parliament to witness the swearing-in of Mahama.
Saddened by the news, the CAF President expresses his deepest condolences and those of the Executive Committee and the entire African football family to the family of the deceased, the Ghana Football Association and the people of Ghana. "President Mills has made ​​a significant contribution to the shine of Ghanaian and African football by extending the commitment of those who preceded him as head of the Nation since Fire Nkwame Nkrumah in 1957. My thoughts and prayers are with all Ghanaians during this difficult period", wrote President Hayatou in the message sent to the Ghana Football Association
Posted from
United States

The Black Stars will play a friendly against China in Beijing on August 15 (FIFA Date for International Friendlies).
According to Nation Sports, FAM President Walter Nyamilandu played down Ghana's friendly match against China: "I don't think they stand to gain much from playing China in preparation for the Flames, it might be a mere excursion."
By the way, the Flames played against China U-22 a few months ago. Did they gain much?
On August 15 Malawi will play against …
"We are trying our best to secure an international friendly match in which we'll use local-based players in order to tune-up for the Ghanaians," said Nyamilandu.
Malawi Coach Kinnah Phiri: "I have been assured by FAM that we'll definitely secure a friendly and much as Ghana are a strong side, I am not moved by their choice for an international match."
Again, what matters is team cohesion.
Posted from
United States
Comments are closed