Malawi 1:1 Nigeria : Super Eagles scorched but couldn't be brought down
June 9th, 2012 | by: sscouser |

Comments(14)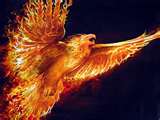 The match between Malawi and Nigeria ended in a 1:1 draw. The Super Eagles still lead Group F because Namibia beat Kenya 1:0.
Malawi 1:1 Nigeria Video Highlights (Click HERE)

Group F Standings:


Remaining Fixtures (Group F):
22-26 Marc 2013: Namibia vs Malawi; Nigeria vs Kenya
07-11 June 2013: Malawi vs Namibia; Kenya vs Nigeria
14-18 June 2013: Malawi vs Kenya; Namibia vs Nigeria
06-10 Sept 2013: Nigeria vs Malawi; Kenya vs Namibia
Meanwhile, Malawi will start preparing for Chad (AFCON 2013 Qualifiers 2nd Round – 2nd leg). The first leg Chad beat Malawi 3-2.
World Cup Brazil 2014 Qualifiers (CAF – 2nd Round)
All (CAF) matches (Match Day 2) played/to be played this weekend:
09 June, 14:30 Malawi 1-1 Nigeria
09 June, 15:00 Botswana 1:1 South Africa
09 June, 15:00 Zambia 1:0 Ghana
09 June, 15:00 Uganda 1:1 Senegal
09 June, 15:30 Gabon 1:0 Burkina Faso
09 June, 15:30 Congo 1:0 Niger
09 June, 16:30 Cape Verde Islands 1:2 Tunisia
09 June, 18:00 Equatorial Guinea 2:2 Sierra Leone
09 June, 18:00 Namibia 1:0 Kenya
09 June, 21:00 Morocco 2:2 Côte d'Ivoire
10 June, 15:00 Lesotho 0:0 Sudan
10 June, 15:00 Mozambique 0:0 Zimbabwe
10 June, 15:30 Rwanda 1:1 Benin
10 June, 15:30 Congo DR 2:0 Togo
10 June, 16:00 Ethiopia 2:0 Central African Republic
10 June, 16:00 Tanzania 2:1 Gambia
10 June, 16:00 Liberia 0:0 Angola
10 June, 17:00 Libya 2:1 Cameroon
10 June, 17:00 Guinea 2:3 Egypt
10 June, 19:00 Mali 2:1 Algeria
Related Posts:
1. Malawi vs Nigeria: Previews via video highlights
2. Malawi vs Nigeria: The Flames are ready to burn dem 'Super' Eagles
3. Malawi vs Nigeria – "Super Eagles", be afraid, be very afraid
4. Kenya 0:0 Malawi: The bumpy road to Brazil
5. Kenya vs Malawi; Malawi vs Nigeria; Malawi vs Chad: Malawi Squad
Subscribe

Malawi World Cup Team Blog RSS Feed

Share
Comments

5 draws is too much. Let us just forget about qualifying for WC Brazil. Let's concentrate on winning CAN 2013. We'll beat Chad next week.

A draw is not a bad considering that we were playing away. I think in Nigeria we'll beat you by at least 3 goals.

Ramon please spare us the we'll beat you business. Flames will be a more mature team then and so will the super super eagles. The fact is Flames knows it can play with Nigeria and Today Flames gain enormous confidence. They believe! Come September 2013, this young Flames will be ready.

Ours is also a young team. We played without most of our experienced players. The best result you can achieve here is a draw.

Some people want to Kinnah to step down but he's been the best coach Malawi has ever had. Under him Malawi made it to CAN 2010 and almost made it to CAN 2012. Who is there to replace Kinnah? Yasmin Osman had his time but he failed.

The problem is with our strikers not the coach. We could have won that game if the strikers were sharp.

Nigeria is no longer the Team i used to know,if they struggled heavely to beat Namibia on their own backyard, i don't see them beating Malawi with atleast 3 goals as one has already claimed. Infact malawi can even beat them there becoz by then, i hope they will be able to score goals.

It's so frustrating not to have scored more – Kinnah Phiri (Malawi coach)
10 June 2012
Malawi coach Kinnah Phiri was left a dejected man after seeing his charges spurn so many chances on Saturday against Nigeria to settled for a 1-1 draw in a 2014 Fifa World Cup qualifier played at the Kamuzu Stadium in Malawi.
The "Flames" coach told Cafonline.com after the match, that his side should not have waited for substitute John Banda to rescue the game from the jaws of defeat in added time and cancel out Nigeria defender Gabriel Reuben's 89th minute header from a free-kick.
"It is so frustrating that after creating so many chances we simply could not score more than one goal. We created some many chances but as has been the case this year, we cannot just put away the chances. It was a good game which we controlled from start to finish at home and I thought we could score at least three goals but I cannot believe this," Phiri said.
The draw in Blantyre has Malawi, who also drew 0-0 in Kenya last week, sitting in third place on two points in Group F currently led by the Super Eagles on four points. Namibia who beat Kenya 1-0 in Windhoek are in second place on three points.
Posted from
United States

Keshi plans to build "strong team for Nigeria"
(11 June 2012)
Coach Stephen Keshi says he aims to "build a very strong team for Nigeria", following their 1-1 draw with Malawi in World Cup qualifying on Saturday.
The Super Eagles took the lead with only minutes to go in Blantyre but then conceded an equaliser in stoppage time.
They top Group F with four points from their two games so far.
"The equaliser was a shame – I thought we had the three points, but a lack of concentration gave them away," Keshi told the BBC.
"The kids have fought very hard but that's football."
The Nigeria team were missing several big name players – including injured captain Joseph Yobo, and Osaze Odemwingie and John Obi Mikel, who were both left out of the squad.
Keshi insisted that he is building a team for the future.
"I am very happy – the boys are developing, they are progressing, [but] it's going to take a while.
"I still have some other players who are not here that I'm going to give an opportunity for them to come in and play – and try to build a very strong team for Nigeria."
Nigeria have another match this weekend, when they host Rwanda in the second leg of their 2013 Africa Cup of Nations qualifier.
That game is being played in Calabar and Nigeria have to win, because the first leg ended in a 0-0 draw.
"We will go home and readjust whatever mistakes we made [in Malawi] and take it from there," Keshi said
Nigeria/Malawi: Malawi – Enyeama Sorry for Slip-Up
All Africa (11 June 2012)
Super Eagles' goalkeeper, Vincent Enyeama, has apologised for his error which cost Nigeria a second victory in the qualifiers for the 2014 World Cup to be hosted by Brazil.
In an uncharacteristic manner, the Lille of France safe hands last Saturday gifted The Flames an equalising goal in the added time of the encounter in Blantyre to draw Malawi par with Nigeria.
"I feel bad about what happened and just don't know how to explain it. But I want to put it behind me and focus on the match with Rwanda, which is very, very important for us," said the goalkeeper, who is the Eagles' stand-in skipper in the absence of injured Joseph Yobo.
But for the goal tender who is just few hours away from the 10th year anniversary of the day he got his big break to become Nigeria's number one under Coach Adegboye Onigbinde, the blunder in Blantyre was unpardonable.
The lion-hearted goaltender recalled with nostalgia how he performed creditably in that debut match that ended scoreless and has also shone brightly in three African Cup of Nations finals in 2004, 2006 and 2010.
Enyeama's 2010 FIFA World Cup finals in South Africa remains a sweet memory even as the Eagles fumbled out of that edition at the group stage.
"Just how do you play so well and still end up drawing a game with just seconds to the end," was, however, the submission of Atletico Beleares of Spain midfielder, Raheem Lawal, after the World Cup qualifier last Saturday.
Lawal, who said he felt a personal sense of loss, because he was the one that lost a ball in the midfield that was floated into the Nigerian vital area, vowed that Malawi, will see 'hell' when they come for the return leg in Nigeria, as he sobbed uncontrollably after the encounter.
Head Coach Stephen Keshi, while reviewing the match, said it was unbelievable but he would like to dwell on the positives of the encounter, even as he described the draw as a loss to the team.
"This is a fairly new team and it takes time for us to reach the level that our established players have reached, but I'm happy that the players did well but unfortunately lost valuable points in the last minute. We created chance after chance in the first half and refused to take, to score late in the match and lose the lead is totally unacceptable and we have to go and work on our weaknesses," he said
Last Saturday afternoon, midfielder Reuben Gabriel's powerful header off Ahmed Musa's free-kick from the right flank with only a minute to go appeared to have won it for Nigeria. But substitute John Banda equalised for Malawi with almost the last kick of the game.
Posted from
United States

Reportedly, disgruntled fans chanted 'Kinnah achoke! Kinnah achoke! (Kinnah must go!). However, Kinnah said he will not resign. "I heard those calls but I will not listen to them. I am not going to quit because those are people driven by tribalistic motives and pure jealousy. Why should I resign? After all, I am building a team and it is showing a lot of promise. Of course, we are struggling to score, but that doesn't mean we are hopeless," said Kinnah (as quoted by Nation Sports)
"I am a professional. I won't be driven out by misguided people with hidden motives, I don't mind what they say. My contract is expiring later this month and let my employers judge me," he added.
Football commentator and former FAM acting CEO George Kaudza-Masina said Kinnah should appreciate the harsh reality that he has run out of ideas.
"We have not won six competitive games and if he was professional enough, this was time to bow out other than be forced out. He is a legend and he needs to protect the intergrity left of him, let him pave way for others ," said Kuadza Masina
However, Kinnah has the backing of FAM President Walter Nyamilandu:
"Those were unfortunate comments. You can see that Kinnah has built a good team and I don't think he deserved what other quarters were saying. I wonder what those critics would have said had we converted at least two or three of the chances we created and won the game? However, having said that, it is very clear that our finishing is bad. The fact that we are creating opportunities shows that we are moving towards the right direction. What people are forgetting is that we are building a team, " said Walter Nyamilandu
Update 12 June 2012
Kinnah Phiri on Monday lost his cool after being angered by remarks made by former FAM acting general secretary George Kaudza-Masina.
"I am a well-to-do. Even if I were to quit coaching the national team, I would not suffer. I agreed to coach the team because of the love for my country and that is why I accepted the small amount [that I was offered].
"People like Kaudza-Masina just criticize for the sake of it. They do not appreciate when the team does well. Why does he not comment when the team does well?" questioned Kinnah when he phoned The Nation.
He also said that while others are criticizing him, he has achieved during his tenure as national coach.
"We qualified for the Africa Cup of Nations after 26 years, which was no mean achievement," said Kinnah.
Kaudza-Masina described Kinnah's comments as unfortunate.
"As a national coach, he should be open to criticism. I have nothing personal against him. If anything, I would be happy if he is successful because it makes us all proud," said Kaudza-Masina
Posted from
United States

Henry, if we win all our remaining matches then we'll top the group. Not an easy task considering that the 4 remaining matches include two away matches. When did the Flames last win an away match? Let's concentrate on winning CAN 2013? Let's qualify first. After we beat Chad we'll play one more team (home and away) before we qualify for AFCON South Africa 2013. Give us Botswana.
Ramon, for now a draw is not bad for you because you are still leading the group. However, if you will fail to top the group you will be saying "Had we beaten Malawi …."
Gwe, I think the future of this Malawi team will depend on AFCON 2013. If they can make it to AFCON 2013 the players will be in camp for over a month in right before AFCON 2013. One of the reasons Malawi beat Algeria (Malawi 3:0 Algeria) was because of team cohesiveness. The Flames were in camp for over a month and played friendlies against Ghana (Ghana 0:0 Malawi), Egypt (Egypt 1:1 Malawi). If they don't qualify for AFCON 2013 there will be no camp in December/January and possibly no friendlies.
Ramon, before the game against Namibia, some Nigerians (you included?) were saying that Nigeria would beat Namibia by at least 4 goals. Nigeria 1:0 Namibia
Tobias, were the other coaches given enough time? If my memory serves me well, Osman was fired after four months in charge. I don't know how it is possible to compare coaches when the Flames' players, opposition players , etc. are different. Nigeria of today is not the same as Nigeria of a few years ago. Yes, Malawi qualified for AFCON 2010 but with how many points? Who is there to replace Kinnah? Who is there to replace Wenger? Who was there to replace King Kenny? When Chelsea fired Boas who would have thought that they would end up winning a double, FA Cup and Champions League? A new coach brings new ideas. That said, I don't think firing Kinnah now would be a good idea (continuity sake). When renewing his contract, FAM should give him a target. The target must be properly discussed and agreed by Kinnah and FAM/Malawi Government. During AFCON 2010 the Flames were knocked out in the Group Stage. This time the goal should be to reach at least the ¼ finals or else…..
Ackimu, when the team wins who gets the credit? How many times did Liverpool hit the posts last season? Did King Kenny coach them how to hit the post? Why was he fired? By the way, aren't these the same players that Kinnah was proud of:
"These boys may look small, but they are very intelligent and very fit and no team can play around with them," Phiri said after their draw against Kenya. "We have upset Egypt, DR Congo and Guinea at home – so Nigeria can be another victim." – Kinnah Phiri as quoted by Goal.com
Amos, I agree with you that Nigeria is no longer the team that we all used to know. That's why I think we dropped two points on Saturday. The game against Nigeria in Nigeria will come down to mental toughness. Our players will need psychologists. By the way, are the services of Bishop Kambalazaza no longer needed?
"Infact malawi can even beat them there becoz by then, i hope they will be able to score goals."
"Men have learned to shoot without missing their mark and I have learned to fly without perching on a twig." – Things Fall Apart
Am off to the gym to pump some iron.
When I walk on by, girls be looking like damn he fly
I pimp to the beat, walking down the street in my new lafreak, yeah
This is how I roll, animal print, pants out control,
It's RedFoo with the big afro
And like Bruce Lee I've got the claw

Girl look at that body (x3)
I work out
Girl look at that body (x3)
I work out
Peace! Out!
Posted from
United States

pump the iron and get back here. AFCON qualification is very crucial for Malawi Flames. If they qualify for Afcon with these world cup qualifiers- they would be a shoe in. Knowing their problems, I expect the flames to go all out hunting for an innovative solution to fix the goal drought- the end of which will be a young resilient team. This young Malawi team for anyone who cares to listen is going places. It is a very dynamic and intelligent team. Kinna as coach is also evolving and the rest of the matches will force him to play more attack on away missions which he is fervently against on away games. This my friends will make the flames a better side. Now we turn to Chad. Chad comes to Malawi to come PARK the bus and play rough. Malawi will have to be extra persistent with Chad. Malawi will need to be cold hearted and pump in goals and not care how the play looks to the outside world. Whether its a taobonga (front of foot kick) or not do not care about looking pretty score goals and have ice cold bllod pumping through your veins to beat Chad. Go Flames do not relent. Chad is a MUST win – go get them.
Off to catch lesser gravity (catch a flight) piece.
Posted from
United States

Yes, a win is a must
Malawi vs Chad: Chad ready to extinguish the Flames
http://malawi.worldcupblog.org/team-news/malawi-vs-chad-chad-ready-to-extinguish-the-flames.html
Posted from
United States

same old results, you wont qualify, again. ha ha
Comments are closed