Olympics London 2012 (Football) – Semi-Finals (Bling Bling in sight)
August 4th, 2012 | by: sscouser |

Comments(6)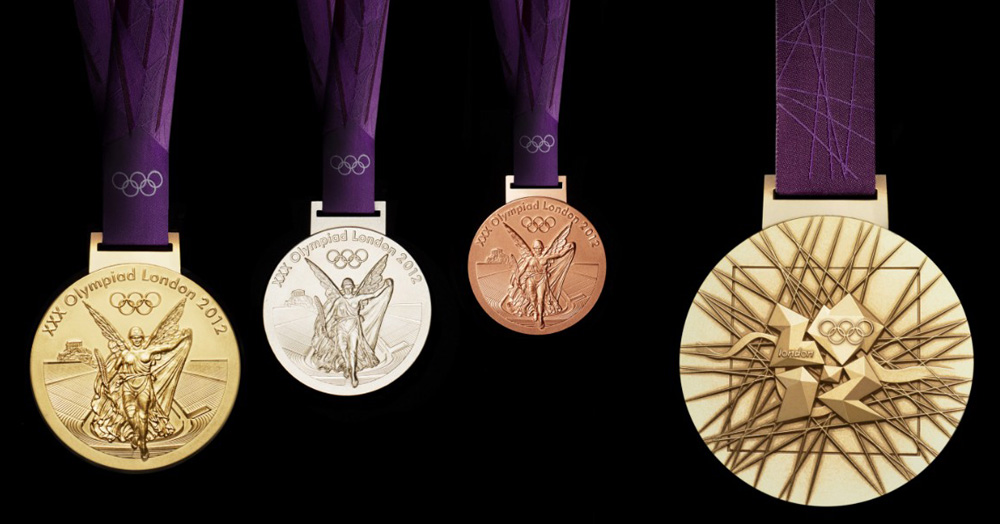 The 1/4 Finals were played today.
Results:
Japan 3:0 Egypt
Mexico 4:2 Senegal
Brazil 3:2 Hoduras
Great Britain 1:1 (4:5 PSO) South Korea
Japan 3:0 Egypt (Video Highlights):

Mexico 4:2 Senegal (Video Highlights – Mexico Goals):

Brazil 3:2 Hoduras (Video Highlights):

Great Britain 1:1 (4:5 PSO) South Korea (Video Highlights – PSO)

Semi-Finals (7 August 2012):
17:00 South Korea vs Brazil
19:45 Japan vs Mexico
10 August 2012: 3rd Place Play-Off (Playing for Bronze Medal)
11 August 2012: Finals (Gold and Silver Medals)
Women's:
1/4 Finals (3 August 2012):
Sweden 1:2 France
U.S.A. 2:0 New Zealand
Brazil 0:2 Japan
Great Britain 0:2 Canada
Semi-Finals (6 August 2012):
17:00 France vs Japan
19:45 U.S.A vs Canada
Third Place (9 August – 13:00)
Finals (9 August – 19:45)
Subscribe

Malawi World Cup Team Blog RSS Feed

Share
Comments

I picked Great Britain to beat South Korea. South Korea beat Great Britain. South Korea can upset Brazil

Mexico v Brazil in the finals. Mexicowill show Brazil how it is done.

Egypt Olympic coach Hany Ramzy has tipped the next generation of Pharaohs stars to qualify for the 2014 World Cup in Brazil.
A 3-0 loss to Japan in Saturday's quarter-final at Old Trafford ended Egypt's challenge at London 2012 after defender Saadeldin Saad was shown a red card in the first half.
But Ramzy, who selected experienced trio Mohamed Aboutrika, Emad Meteab and Ahmed Fathi as his over-age players for the tournament, believes there are still plenty of positives to be taken from their campaign.
"Even after the sending off we tried to get back into the game. It was very hard for us but I'm still proud of my team – everyone gave 100%," he told BBC Sport.
"They are still young and must now try to learn from this experience. This generation can go to the World Cup in 2014."
Egypt sit top of their qualification group for the 2014 World Cup, having beaten Mozambique and Guinea in their two games so far.
Posted from
United States

Africa must place faith in homegrown coaches – Blatter
BBC Sport
FIFA president Sepp Blatter has warned that an African team is unlikely to win a World Cup if the continent does not place more faith in its coaches.
"A coach must have a feeling for the heart and soul of his players – look at Nigeria for instance," he said.
"The players may be in Europe but the coach must understand, deeply, the mentality of the players. How can someone from outside do this?"
Blatter also believes African teams suffer from poor preparation.
While no African team made it past the quarter-final stage at the London Olympics, Blatter, speaking at the Games, believes the continent's sides at that level are more competitive than at senior level.
He said: "I have been analysing African football for quite a while now, more than the football from other continents… When they play at the U-23 level, African teams can match their opponents from other parts of the world.
"You may say that Europe do not pay the same level of attention to the Olympics. But no, I can tell you that Europe is not happy with their performance at this Olympic tournament.
"At the senior level, [African national associations] just do not prepare their teams properly.
"Look at how teams from other parts of the world prepare, the money spent and the effort that is applied in getting ready to compete. African associations sometimes hire coaches just months before a World Cup. This has to stop."
Of the six national sides that represented Africa at the 2010 World Cup finals in South Africa, only Algeria had a local coach – Rabah Saadane.
Hosts South Africa, Cameroon, Ivory Coast, Ghana, Morocco and Nigeria – who now have former Super Eagles captain Stephen Keshi in charge – all had European or South American trainers in charge.
Meanwhile, Blatter insists that his current four-year term, which will see him spend 17 years as Fifa president, will be his last.
"In 2015, I will be 79 years old and would have spent 40 years in FIFA. That is enough… I have given everything I have to football," he said.
"I hope I can deliver FIFA to somebody who will have the qualities and aptitude to lead, to not forget what Fifa is – it is about the game for everybody, the world game.
"FIFA is not only for those who think that they are dominating football, the powerful countries and the big clubs."
Posted from
United States

Women's:
Semi-Finals (6 August 2012):
France 1:2 Japan (FT)
Canada 3:4 U.S.A (AET)
Third Place (9 August – 13:00): France vs Canada
Finals (9 August – 19:45): Japan vs U.S.A
Posted from
United States

Men's
Semi-Finals (7 August 2012):
Mexico 1:1 Japan (Half Time)
South Korea vs Brazil
Update:
Mexico 3:1 Japan (FT)
South Korea vs Brazil (20:45 Local Time)
Update:
South Korea 0:1 Brazil (Half Time)
Posted from
United States
Comments are closed